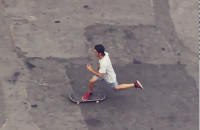 Please welcome Emiliano Alvez as New Official MILITANT - International Unit Rider #13
Read More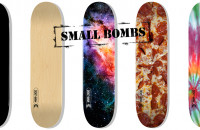 New Small Bomb Decks now available in Black, Natural, Cosmic, Pizza and Tie-Dye!
Read More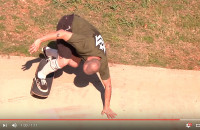 Ditches, parking blocks, grass...Official Militant, Ryan Maddox SLASHES everything with our New MILITANT 52mm x 101a wheels!
Read More
"The sales rep at Sun & Ski Sports uses a Mini Logo board and he had nothing but great things to say about it. For the sales person not to recommend the most expensive board in the store but rather a product becuase of its quality is a great endorsment. I am sure my son will be pleased. "

— Will Monti
"These are the most kick a** boards ever."

— 3d-gmr...
All Testimonials »
Write Your Testimonial »