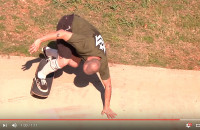 Ditches, parking blocks, grass...Official Militant, Ryan Maddox SLASHES everything with our New MILITANT 52mm x 101a wheels!
Read More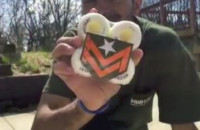 So what are these new MILITANT Wheels all about? Eli Rashad gives you the 411!
Read More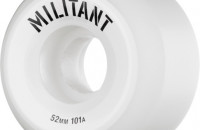 These exclusive MILITANT™ wheels have been hijacked from the Mini Logo™ A-Cut wheel line, cut to 52mm and re-branded for the Official MILITANT riders!
Read More
"BEST DECK I EVER BOUGHT....great pop....if your thinkin of getting one...DO IT!"

— Austin E.
"I teach skateboarding during the summmers and work at west 49 and I have to say that nothing beats the concave and pop of a fresh mini logo deck keep it up guys"

— Chris Frauts
All Testimonials »
Write Your Testimonial »