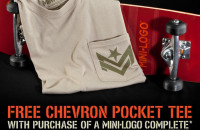 Buy a Mini Logo Complete and get a FREE Chevron Pocket Tee while supplies last!
Read More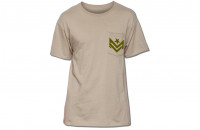 New Khaki Chevron Shirts in stock along with a more in Black!
Read More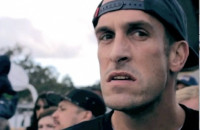 It's official and it's about time! Please welcome NEW, Official MILITANT #55 - Eddie Sanders - to the ranks!!
Read More
"Good quality. Nice price."

— Christopher Graf
"After riding some cheapy walmart boards, I decided to try a Mini Logo to avoid the big name brand poser boards, and it is awesome, It has huge pop, and the concave is sweet on the K-12. I got the Mini Logo wheels 52mm x 101a and they are great for the street. I think Mini Logo should have a team ,th..."

— Ed
All Testimonials »
Write Your Testimonial »